Proven
A proven record of success, charges dropped, cases dismissed, not guilty verdicts and more.
Stellar
Recognition as Nation's Top One Percent Criminal Defense, Five-Star Yelp rating, Perfect 10 AVVO rating and more.
Personal
Direct attention to our clients and their matters. We care about you, your case and your future.
Limited
We take on a criminally focused and limited caseload to ensure each client receives the representation they rightfully deserve.
Los Angeles Criminal Defense Attorney
Our Mission
We are a criminal defense, DUI, and restraining order law firm with the skill set required to address the challenges faced by our clients. We operate under the expectation that we will achieve the best result in every case we accept. We do everything we can to make this a reality, drawing on our in-depth knowledge of the legal system and decades of combined experience.
If you are searching for a top-tier California criminal defense law firm, call Arro Law.  Our criminal defense team, based in Los Angeles, is passionate about defending people accused of crimes in California.  We understand criminal charges can impact your family, freedom, and ability to work.  That is why Arro Law uses our skill and determination to get you the best results possible regardless of your charges.
At Arro Law, our criminal defense attorneys are:
Experienced;
Successful; and
Results-oriented.
We answer your calls twenty-four hours a day, seven days a week.  Call today to schedule a confidential consultation with our fearless defense team.
How Our California Criminal Defense Lawyers Can Help You
At Arro Law, we are a full-service criminal defense law firm.  When you meet with our team, we will listen to your case's facts and work with you to develop an individualized defense strategy.  Our attorneys are negotiators and litigators, so we can represent you no matter what direction your case may take.
Throughout your case, we will also do any of the following, when appropriate:
Evaluate your charges and compile all relevant evidence;
Stop charges before filing;
Interview witnesses;
Hire a private investigator;
Hire any expert witnesses; and
Resolve your case and fully explain any consequences of a plea or trial to you.
Infractions and Misdemeanors in California
In California, crimes are classified as infractions, misdemeanors, and felonies. The classification of the crime determines the penalties for that crime. Penalties may include fines, jail time, or prison time.
An infraction in California is an offense or violation of law in California that carries no jail time and the maximum penalty is a $250.00 fine.
A misdemeanor is a crime. The maximum sentence is no more than one year in county jail. The type of misdemeanor determines the jail time and fine.
A standard misdemeanor is punishable by up to six months in jail and a fine of up to $1,000; and
An aggravated misdemeanor carries up to one year in jail and a fine of up to $1,000 or more.
In California, the prosecutor may choose to charge certain crimes as misdemeanors or infractions or misdemeanors or felonies.
Examples of misdemeanors include:
Petty theft;
Shoplifting; and
Public intoxication.
Felonies in California
A felony in California is a serious crime with a minimum sentence of more than one year in jail or prison and a fine of up to $10,000. California felonies may be punishable by the death penalty.
Examples of felonies are as follows:
Rape;
Murder; and
Aggravated assault.
Felony convictions carry more than jail or prison time, probation, and fines. Long-term consequences of felonies can affect future employment, residential, and educational opportunities. Therefore it is imperative to seek the help of an experienced California criminal defense lawyer when facing any type of felony charge in California.
Drug Charge
Largest pot bust in California history, 16 tons. Our client was charged equally among four other felony co-defendants—all faced jail and deportation.
Result
Our client was the only one that avoided felony conviction, jail and deportation—achieving the best result.
Sex Charge
Client was charged in a multiple-count sexual assault case which required jail, sexual registry and deportation. After six months of litigation, we went to trial.
Result
Not guilty on all counts but hung on one count. Our client achieved the best result with no jail, no sexual registry and no deportation.
DUI Charge
Client charged with Felony Accident DUI with Injury and enhanced BAC.
Result
After a year of litigation and court proceedings, the case was dismissed.
DV Charge
Client charged with felony domestic violence (DV) & victim obtained a DV restraining order with move-out order for client to leave home, which was client's separate property.
Result
Client's criminal case and DVRO case were both dismissed, and client moved back home. We got the "victim" charged with a felony.
Client Testimonials
"If you are looking for a lawyer who is on top of things and on the top of his game look no further. David is responsive and passionate. I generally do not like lawyers but David is from another cloth. His knowledge of the law, his commitment to us, his competence and capabilities got our case dismissed outright."
Damian R. | Criminal Case
"My life was at the verge of complete destruction! I had a very serious criminal case against me that had lifelong consequences. David provided me with exceptional representation and went above and beyond to protect my family!!! My case went to trial and he was able to get me a NOT Guilty result!!!!!"
D. Alex R. | Criminal Case
"David is the criminal defense lawyer that you want representing you if you want your case dismissed. The justice system is a murky realm that can cause real damage in your life and the lives of your loved ones. What makes David stand out is that he is detail-orientated, forward-thinking, and always putting his client's needs first. In my particular case, he was able to navigate the system and obtain a dismissal."
Chris L. | Criminal Case
"Mr. Russomanno represented a family member in a very complex and contentious family/domestic violence matter. He was able to get the case against my family member completely dismissed, and he basically saved her from losing employment and from being eventually deported due to certain immigration consequences."
Anna L. | Criminal Case & DV Restraining Order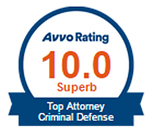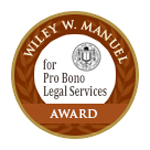 Contact a California Criminal Defense Lawyer Today
When you're facing difficult odds, your legal representation matters most. Call Arro Law about how we can help you.
Do not let criminal charges overwhelm you. Call Arro Law now for answers to your questions about California misdemeanors and felonies. Our defense team will discuss potential defenses to your charges with you as well as any possible outcomes.
Contact Arro Law to get the practical legal advice and results you need. Our California criminal defense lawyers are prepared to represent you.